Banana House & Wellness Centre - Lamu Island, Kenya
Welcome Home!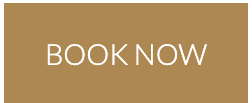 Banana House is in Shela Village on Lamu Island is not really a hotel. It's more like a private home that offers hotel services. We designed Banana House with our guests in mind. We work round the clock to ensure that from the time you arrive, there's an enduring atmosphere of relaxation and wellbeing during your stay.
Our two chefs prepare lunches and dinners just how our guests like them. We use fresh seafood, organic produce and milk from our shamba 'farm', and serve freshly baked bread every day.



Banana House Overview
Get to know us a little better...
OUR HOTEL
Banana House offers remarkable views of the sea, beautiful gardens, personal attention to your needs, all within a welcoming atmosphere. You can choose to stay in our private double or single rooms, spacious family suites or huge superior-class penthouses. We also offer the chance to book a floor, one of our 4 houses or the whole of Banana House. Our well-trained staff are always on hand to make your stay all the better.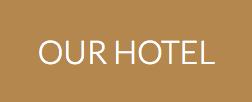 YOGA & WELLNESS
Wellness begins the moment you step across the Banana House threshold. The atmosphere, environment, staff food and our yoga and wellness treatments all contribute to this. We offer daily yoga classes from 9 to 10 AM with a 5-6 PM class available on request. Our newly refurbished spa, by Natural Lamu, offers various holistic treatments using organic locally sourced products.

LAMU
Lamu, a world heritage site, and a famous wellness destination in East-Africa. There are no cars on the island and it has an amazing 12 km unspoiled beach, great for walks and swims. Banana House is located in the small village Shela on Lamu island, a 45 minutes walk from Lamu Town.

Find Us on the Map Below
Mailing address: PO BOX 119 - 80500 Shela, Lamu
TripAdvisor Reviews
No1 on Trip Advisor, more than 200 reviews! We strive to provide an exceptional level of service for every guest.
View Reviews