Our Story and Social Projects
The current Covid-19 pandemic makes us to rethink about our lives. We have to take care of each other.
Together with Lamu Yoga we have launched a fundraising campaign to help the Shela Bright Girls Secondary School with Wellbeing Kits, which contains food and hygiene products incl. re-usable sanitation pads. Please read more about how to support the campaign on:
Covid-19 response: Wellbeing Kits for Lamu girls and their families/
Our Story:
When Monika, a Dutch woman on her world travels in 1997, visited Lamu, she fell in love with the beauty of the island and with a beautiful man, named Banana (Mohamed Ali Mbarak). It was the beginning of a romantic and successful love story. Banana and Monika started, with the little money they had, a small bed and breakfast in their own house. Banana cooked delicious seafood, Monika was the host – and together they entertained many guests with stories about the Swahili culture, life on Lamu and the beauty of the island. After a few years, and two kids later, they were able to buy a great plot in a quiet corner of Shela, close to the waterfront. There was no doubt that Banana would build his own private guesthouse and that the name should be Banana House. The idea of building the wellness centre came from Monika after she felt the need to give something back to the island and its inhabitants, which has been so generous to her since she came to Lamu more than 10 years ago. Monika is very involved in a variety of projects, yoga, the art of living, caring for the village and the environment. She wants to offer Lamu a centre where people from all religions and cultural traditions who are curious, interested and open to experience the beauty of life, are able to learn, share and take responsibility for our world and environment. Banana is a not only a real entertainer, always full of stories, but also a great fisherman who loves to take you out on his boat for big game fishing like Marlin, Tuna and Sail Fish.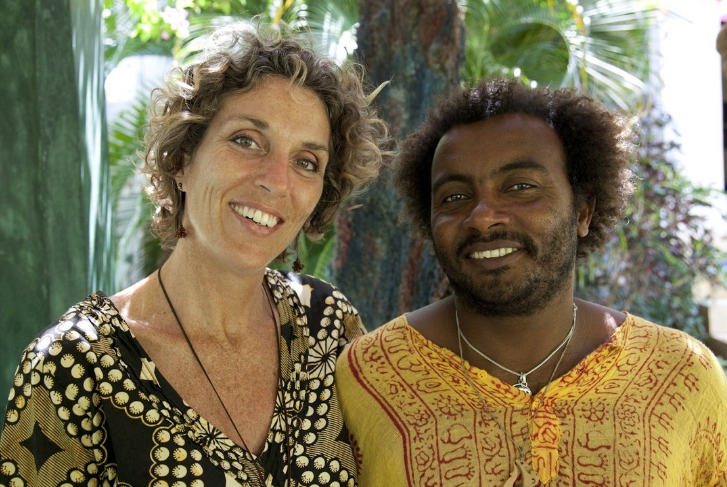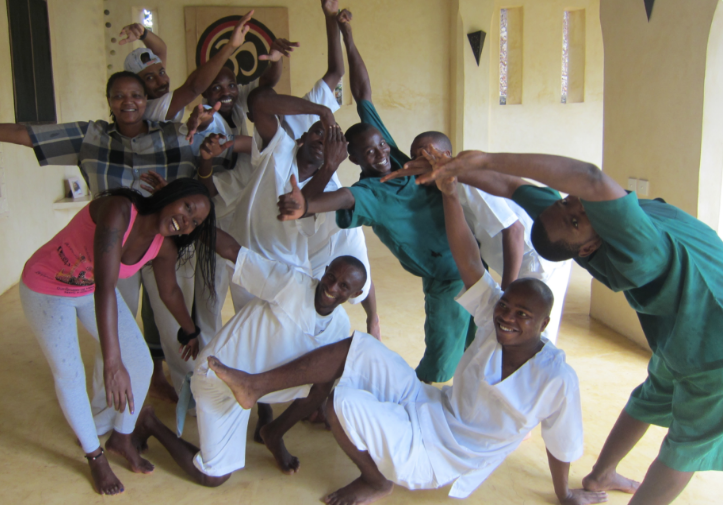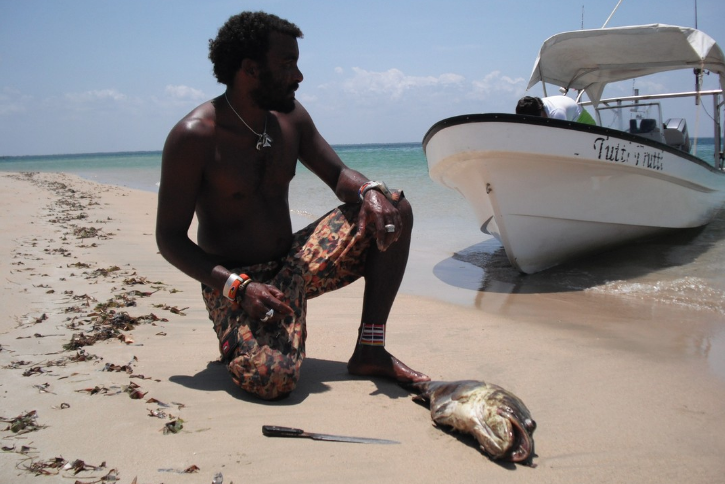 SOCIAL PROJECTS
Bananahouse Bursary Fund
We support our staff by helping them raising funds for school fees. Everybody who has a child going to secondary school, college or university can apply. Staff pays 1/3, Banana House pays 1/3 and we ask donations from guests to cover the last 1/3. Please contact us us/ if you would like to support this initiative or want to know more about it.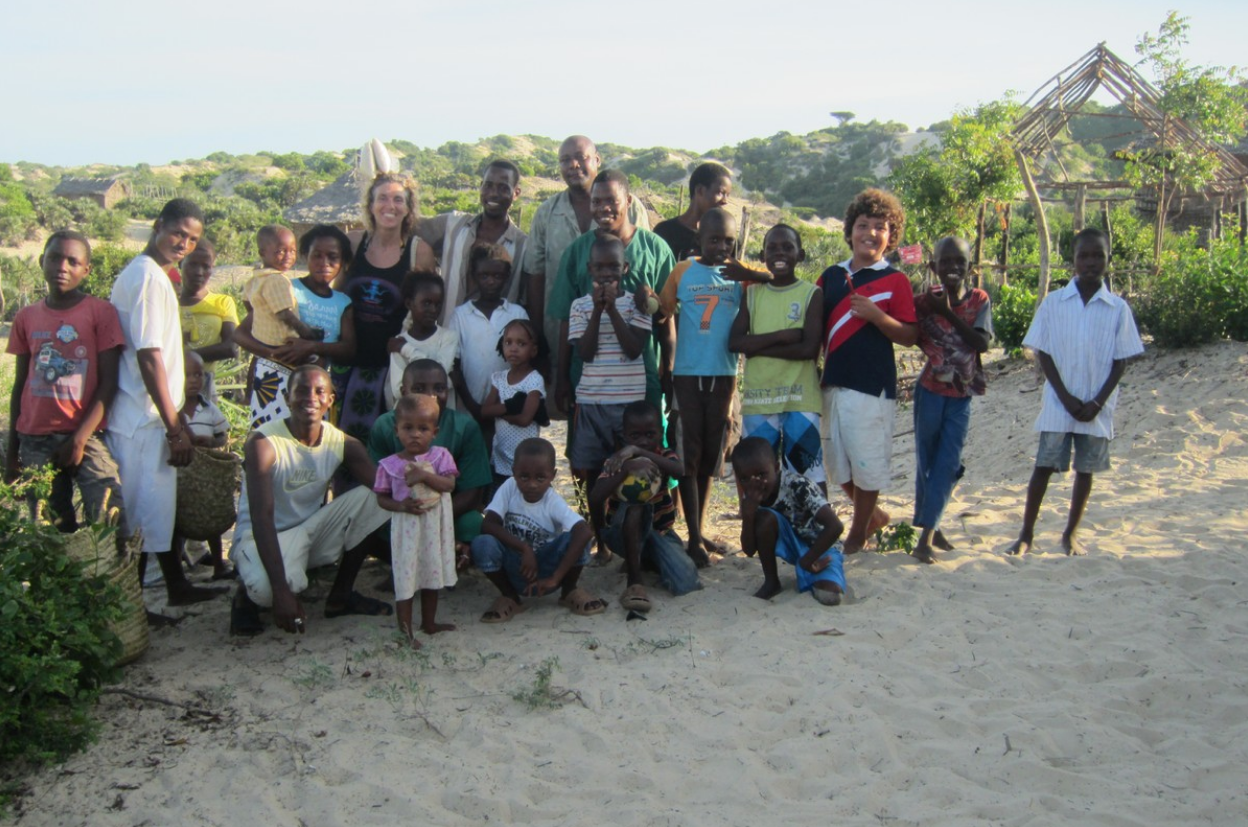 Shela Bright Girls Secondary School
Monika teaches pranayama (breathing) at the Shela Bright Girls School to help improving concentration and energizing the students. Every week the girls come to practise yoga at Banana House. We provide, through donations, sanitation pads for the girls to make it possible for them to continue studying. We welcome guest teachers to interact with girls in the field of sports, drama and art.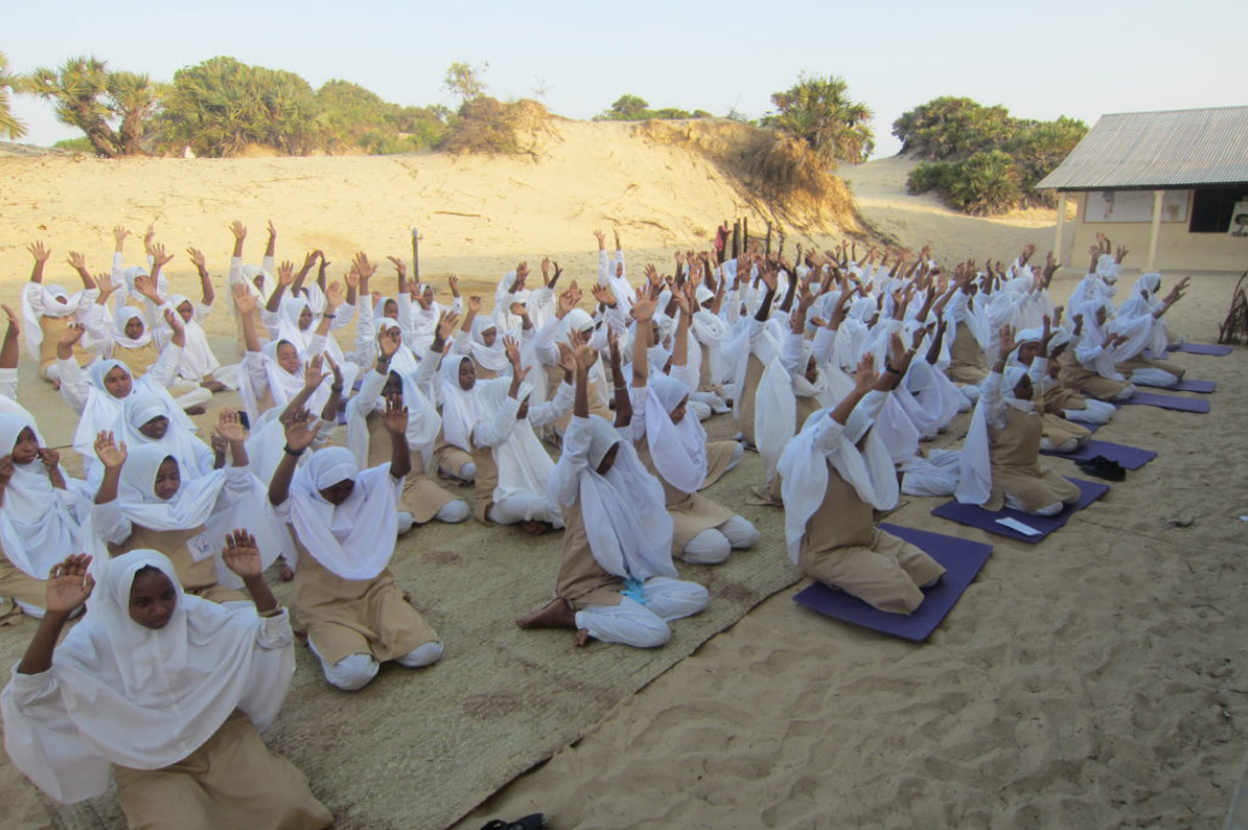 Lamu Yoga Festival
The Lamu Yoga Festival is a festival initiated by Monika Fauth. Her passion for spreading knowledge in East Africa for Yoga and a Healthy Living next to promoting Lamu as the wellbeing destination of East Africa are her drives.
This annual event is a celebrating of yoga and happiness. The seventh edition of this festival will be 4-8 March 2020, with 400 participants from all over the world and 150 workshops. The Lamu Yoga Festival was voted: "the number 1 Worldwide worth traveling for yoga festival!".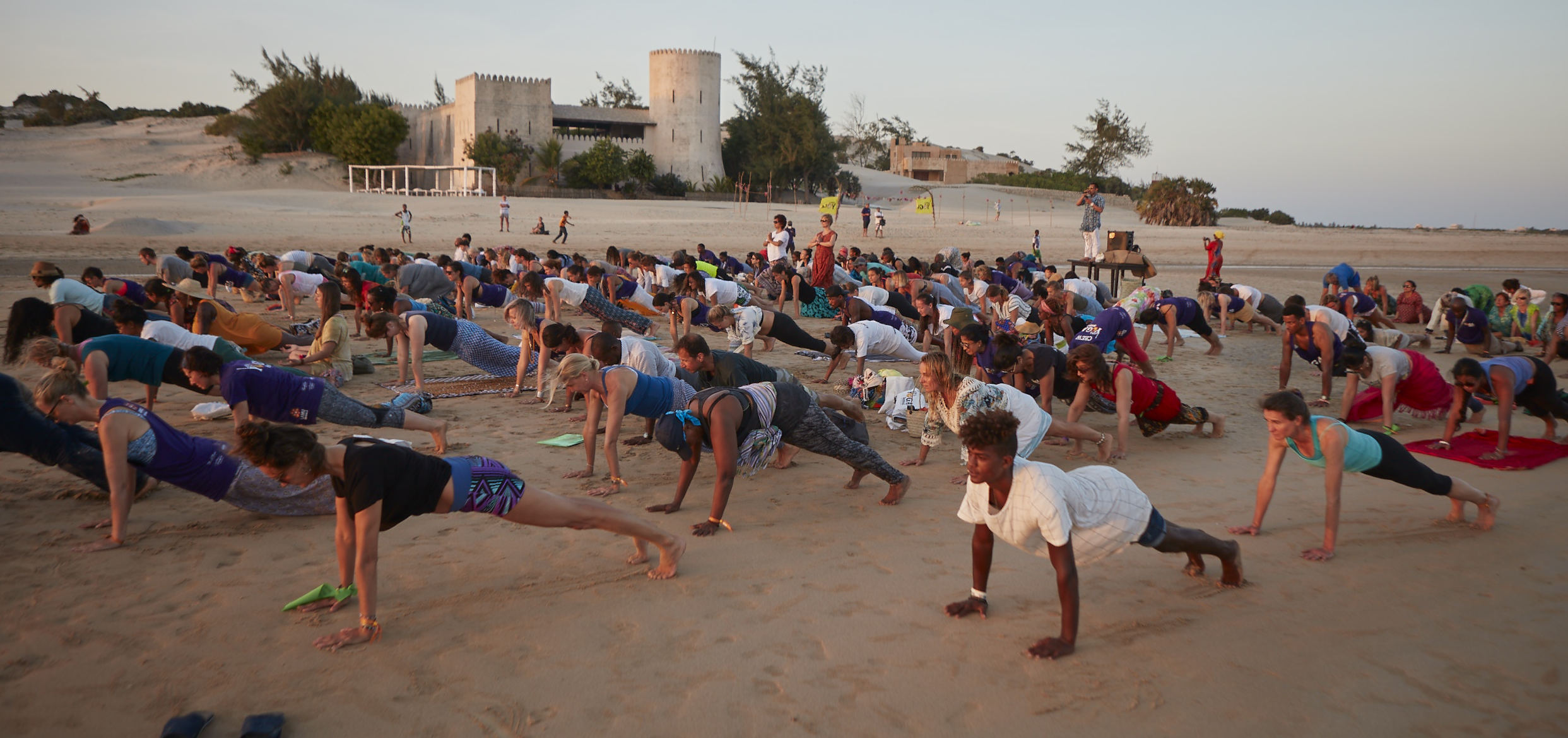 Hands Up 4 Kids
Kids raise their hands to be seen and heard.
Kids are the future. 40% of Kenya's population is below 15 years.
Kids make life into a celebration.
Our Mission:
To empower children and youth to grow up as tomorrow's Change-makers for a better world.
Our Vision:
To work with the community and the world at large to empower children and youth through schools and orphanages in Africa. We also aspire to connect African children with the children and communities of the developed world to promote a One World Family.
Our Inspiration:
We draw our inspiration from The Art of Living and The International Association for Human Values (IAHV) to empower children and youth. We aspire to support the objectives set out in the Millennium Development Goals by the United Nations.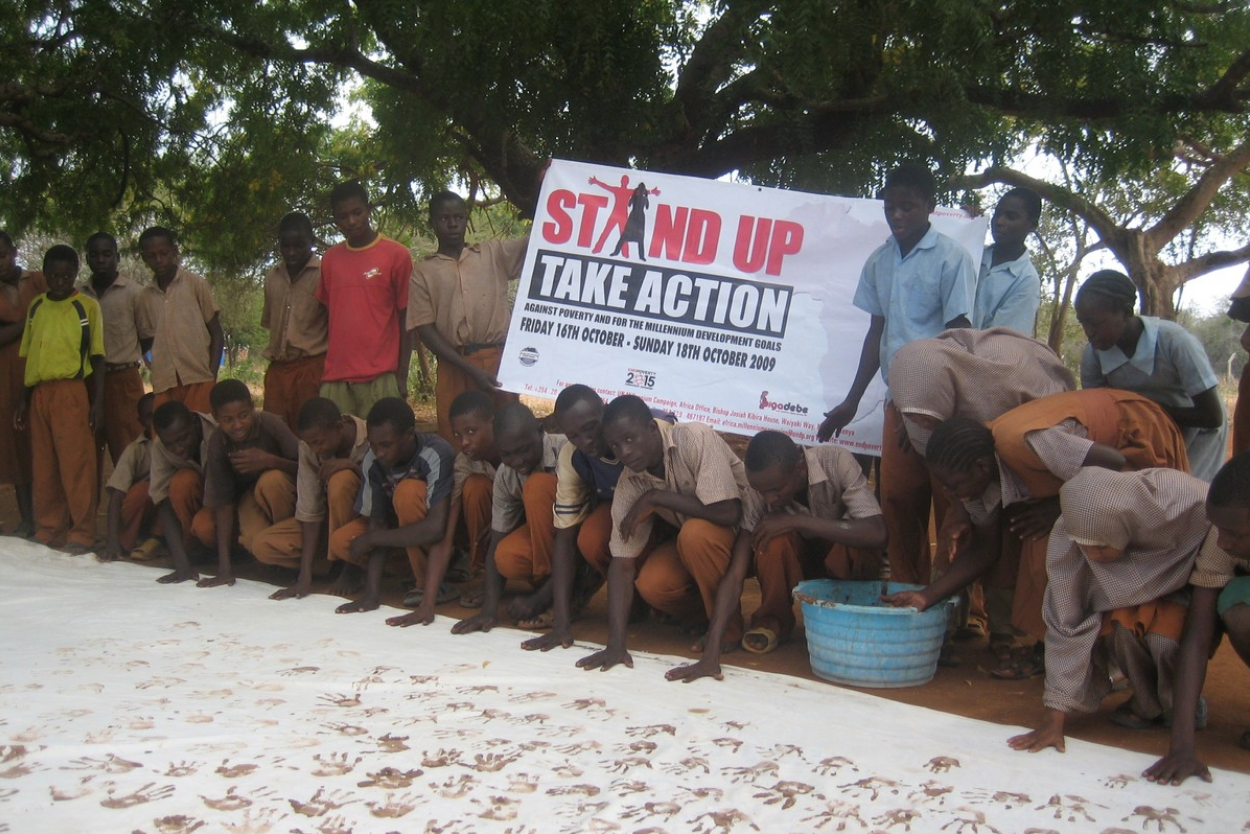 SERG
Banana House is involved in the Shela Environmental Residents Group (SERG), an association in Shela village which facilitates cleaning the village, collecting household garbage and cleaning the beach. SERG is dependant on donations from house owners and visitors. We regularly participate in general clean ups.